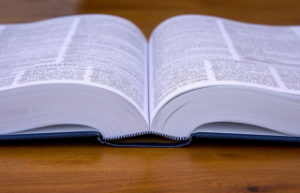 Determining how your estate will be distributed is an important piece of estate planning. Knowing the language is also important. One Latin word that is used in estate planning is per stirpes (pər-ˈstər-pēz). It translates to "my roots". The Balance, in its article "Per Stirpes Definition", clears up the meaning of this word and what it means for your estate.
This term is used in reference to your beneficiaries and dictates that they take their inheritance of your estate by right of representation. How much they inherit depends on how close they are in relation to you. If the wording in your estate plan is "I leave ______ to my then living descendants, per stirpes", and you have one son and one daughter and your son has four children, then the breakdown would work as follows:
As long as your son and daughter are still living then they will each get half of your estate. If your son dies, then his children each get 1/4 of his half, or 1/8 of your estate. Note, that as long as the son and daughter are living the grandchildren are not entitled to inherit anything.
The other way that your estate could be divided in contrast to per stirpes is "per capita". This means your estate would be divided among your son, daughter, and four grandchildren equally, each would be entitled to 1/6. If your son were to die before you, then your daughter and grandchildren would receive 1/5. Your son's 1/6 is divided up among his children and his sister because they are already receiving a portion.
Were you to die without an estate plan, your property would pass to your heirs according to your state's rules, either per stirpes or per capita. Having an estate plan guarantees your property is distributed how you wish. If you died without an estate plan, and for example your children have passed before you, then your estate will likely pass to distant relatives. These relatives may be ones you may not want to inherit from you, maybe you wanted your estate to pass to someone else you are close to, or maybe a charity.
Establishing how you want your estate to be divided up is crucial for determining what assets or property will flow to which relatives. Work with an estate planning attorney to guarantee your plan will work the way you wish.
For more information visit our website and schedule your consultation today!
Reference: The Balance (May 24, 2018) "Fiduciaries and Their Role in Your Estate"